Running Google Ad campaigns without conversion tracking set up is like going through a corn maze blindfolded. Sure, you might make it out the other side, but you're not going to know which steps led you in the right direction.
Properly tracking your ad performance with conversion tracking will help you make better marketing decisions, resulting in more leads, and more revenue. It will also help you determine your return on ad spend (ROAS) making it a no brainer for every business advertising on Google.
Today we're going to walk you through the easiest way to get conversion tracking set up in under 5 minutes.
Let's get started!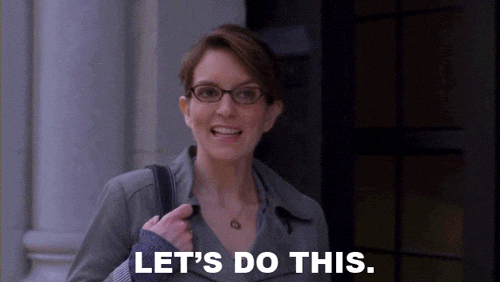 Navigate to the conversions section of your Google Ads account, start by clicking the 

 + 

 button at the top left corner.
From there, choose an action. Today, we're tracking a phone number conversions on your site.  Select

Phone number

 and click 

Continue. 

Here's where you're going to enter all of the information about this specific conversion. This includes setting up a name, selecting a value (in the case of call conversions, this isn't necessary), selecting 

1

 for the count, and

60 seconds

 for the call time.

Next, is a conversion window. This is the time from when someone interacts with your ad to when they complete a conversion. You're able to select whatever best fits your business; our best practice is 30 days, including conversions.  Be sure that the box is checked so you're able to see conversions in your campaigns.

Finally, we have 

attribution model

. We typically recommend selecting 

position based

, but this can change depending on your needs.

Next is the tag setup. This can be tricky, as you have three different options to choose from.

You can install the tag yourself with the code, which will give you the global site tag that needs to be put across your entire site. Note: without the global site tag, conversion tracking will not work. Populate the phone number, enter it exactly as it appears on your site. Note: If the phone number is not the exact way it appears on-site, the conversion tracking will not work.

Create your conversion snippet and place the code on every page of your website that the phone number appears. Next, configure call extensions. Here, you'll have the option to email the tag directly to your webmaster. Enter the phone number and email address and Google will send all of the instructions over so you don't have to worry.

Google Tag Manager is the third way to set up conversion tracking. It's also our personal favorite. GTM is a container tag that sits on your website and can house multiple other tags. (such as Facebook, and LinkedIn)
All you need to do is make sure you have Google Tag Manager on your site.
First, copy the conversion ID and the conversion label. Put these into Google Tag Manager.
Enter the phone number and it will automatically do everything else for you. Finally, after you've decided how you want to implement your tag, click next, and then done. Once you click done, you'll see your conversion action populate on the conversion screen. Your tag will display as unverified until Google is able to verify that your tag is on the site. Don't be nervous if this takes a few hours. Once you do see conversions coming in, you'll see the repeat rate of all conversions which will show the conversion value if there is any.
And that's how to set up a conversion in Google Tag Manager! 
Be sure to like, subscribe, and follow, so you don't miss a single episode of Hawk Talks!