5 Ways Small Businesses Can Up Their Instagram Game in 2020
Instagram is a behemoth. With over 1 billion monthly active users, 500 million of which use the platform every single day, it's the 2nd most engaged social platform in existence today according to Oblero. When choosing where your business should be building an audience, Instagram's active user numbers make it hard to ignore. 
Now I know what you're thinking, "Sure, 1 billion+ people sounds good. But how the heck can I reach them?"
Lucky for you, this post is going to help up your Instagram game and reach the audiences you're interested in connecting with online. Running ads will certainly help you reach your audiences but it doesn't need to stop there.
Here are 5 ways quick and easy ways to get your Instagram marketing moving in 2020:
Upgrade to an Instagram Business Account 
Too often, we see small business owners trying to promote their business via their personal Instagram accounts or open a standard Instagram account for their business.  But they fall short by never upgrading it to a business account.
This may seem like a small thing, but it's actually a big mistake that can cost you awareness, customers, and most importantly, potential revenue.  A business account unlocks features that highlight essential business information for your audience: how to contact you and the basics of how your business operates. There are also easy and visible calls to action that will help drive potential customers directly to your website.
Accurately Describe Your Business, Wherever You Can
We often see businesses using up their precious top-profile real estate to communicate secondary or non-essential information. What is the first thing you want your customer to see? You can include additional outbound links, describe how best to reach you, or even allow users to geo-locate you. 
Make sure you utilize tools such as Bitly or Ow.ly to make short, display-friendly links that take up fewer characters. It's a free service that also lets you track how often your link is being used.
Don't Be Afraid To Get Personal
A good Instagram business page showcases the value your business can provide. A great business profile on Instagram showcases your business's value and the personality behind what makes you great. You'll want to not only drive customer action, but also communicate important abstract, yet value-heavy, brand messaging like community and culture. Make sure you write in your brand voice to keep things conversational and authentic to your company.
Check Your Analytics and Double Down on What Works
Don't let the insights tab bore or intimidate you – it's easy to use and shares valuable metrics that will allow you to grow your business on Instagram.
To view insights from your business account:
Go to your profile

Tap the hamburger menu →    

     

Tap "Insights"

Select the specific posts, stories, or promotions you'd like to view insights for. You can also learn more about your audience in this view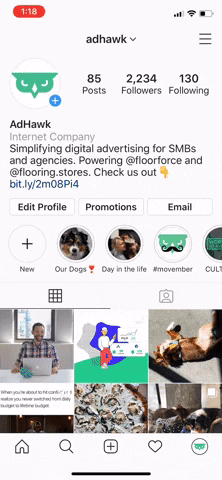 In the "Activity" tab, you can track important metrics like engagement, reach, impressions, clicks, and audience interactions at various time intervals. 
The "Content" tab takes a closer look at how you post and helps you identify user behavior that is valuable to you. 
The "Audience" tab breaks down exactly who follows you and can shine a light on marketing opportunities you might be missing. You can also see your best performing content in this tab, allowing you to double down on what works,and scrap anything that isn't performing. 
Don't Forget – Instagram Is a Discovery Platform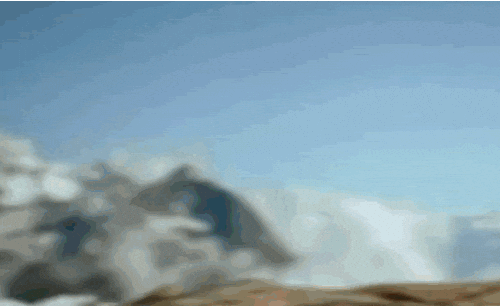 There are plenty of discovery drivers on Instagram, and eye-catching content in an important one. So be sure to use high-resolution images whenever you can. What shines strongest, though, is authenticity. Use the platform often, and make use of all its features, while being true to your brand, and you will find yourself fostering a growing digital community. 
Finally, there are also tools built into the platform like hashtags and the "Explore" tab that makes finding the audiences on Instagram you want to connect with a breeze. Instagram allows you to put up to 30 hashtags on a single post allowing you to expand your organic audience and discoverability for free! If you need some help finding relevant hashtags for your niche, these tools will help keywordtool.io, hashtagify.me.
We'd love to hear the Instagram strategies you've leveraged to grow your audience online. Drop us a note in the comments below with your best tips and tricks!