Remember the good old days when your Facebook posts organically reached 100% of your fans?
If it feels like forever ago, that's because it was. The last time Facebook pages were seeing over 8% organic reach was way back in 2013 and that number is getting smaller and smaller by the day. Viral publishers like Upworthy and Distractify bore the brunt of it in 2014 when organic reach halved to a measly 2%. Yikes. (sauce)
When big changes hit Facebook or any other digital marketing platform, the single most important thing you can do is adapt. If you don't your competitors sure as hell will.
Today, we're going to walk you through the best way to take advantage of Facebook's growing "pay-to-play" approach to social reach. The secret is to strategically place money behind your most compelling content – aka boost your best posts. Let's dive right in!
Why Do I Need to Pay to Reach People Who Already Like My Page?
According to Facebook, the reason you need to pay to reach the people that already liked your page is due to the significant increase of users and content on the Facebook platform. In short, Facebook is more competitive for brands now than it ever has been.
This means marketers now need to put greater effort into distribution strategies on top of producing great content. Don't break into a cold sweat just yet, we're here to help walk you through it.
How Much Does it Cost to Boost a Post?
Once you input your total budget, Facebook will give you a rough estimate of how many people you can reach based on your targeting. However, more money doesn't necessarily equate to an effective ad.
Facebook balances two things: putting relevant content on user's Facebook feed and helping brands reach their target audience. This means that if you craft a well-written, well-targeted, and well-designed ad, you will be saving some $$$.
What is the Best Image Size for a Boosted Post?
For an image post, Facebook recommends using an image that is 1,200 x 628 pixels with a 1.9:1 ratio. We suggest that you use a headline of fewer than 10 characters, text with roughly 15 characters and a description of 30 characters max. Keep the offer concise and straight to the point!
Here's How You Boost a Post on Facebook
Open up Facebook Ads Manager
On the dashboard, click 

 Create Ad 

 on the top right
Select an objective

From here, you can choose different results you want to achieve by running this ad. Today, we're going to be focusing on boosting a post, which will focus on reach, or getting it in front of as many people as possible.

Select an existing post or create a new one
Specify your audience

The gauge on the right determines how specific your audience is. By adding more criteria, it creates a more specific audience. If you don't have much data on which audiences you'd like to target, go a little broader. If you've successfully segmented your market into smaller sizes, the more specific the better.

Choose your target location

Choose a region in which you want to target. Remember, certain markets are more competitive than others, thus making that audience more expensive.

Choose your target gender and age range
Input interests and behaviors

You can explore tons of specific behaviors and interests of your potential audience.
For example: people with upcoming birthdays or to people who've donated to a charity.

Specify your daily budget
Name your ad set to remember who you're targeting
Place order
Brush the dirt off your shoulder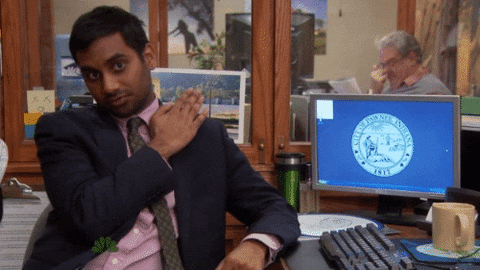 Need more help?
We've put together a quick video tutorial below to save you some time.
If you found this useful or if you have any questions, feel free to drop us a comment below or shoot us a tweet @AdHawk. We'd love to hear from you. For free Facebook Ad Templates, click the CTA below for your free download!👇